Warren County Historical Society
Be sure to attend our meeting & Soup Supper
April 24, 2018 - 6:00 p.m.
What's in Grandma's Button Jar?

We will meet at 6:00 pm for a soup supper. Linda Beatty will share her clothing button collection—"Miniature Marvels" and help you assess and care for your buttons. Linda has exhibited her buttons at the Brunnier Art Museum at Iowa State and Terrace Hill. Please bring your button jars and button questions.
5th GRADE PIONEER SCHOOL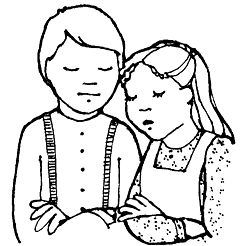 We will be hosting the Indianola 5th Graders in May for Pioneer School. We need people to help with the museum tour, quilting, making cornhusk dolls and showing pioneer skills. At this time the date is unknown but it will be in early May. Call Linda Beatty at 961-3088 or the museum at 961-8085 if you'd like to help for two hours.
HOURS
Thursdays 9:00am - 4:00pm
Saturdays 9:00am -12:00pm
Other times by appointment
We are located at 1400 W 2nd Ave Indianola, IA. We are next to the Fairgrounds Camping area. Our mailing address is P.O. Box 256 Indianola, Ia 50125.
Phone #(515) 961-8085. Please see our About Page for a map.

Please Help us Preserve the History of Warren County
NOTE: WCHS has no paid staff; all workers are volunteers. 100% of your donation goes to the maintenance and care of our museum and library collections. We are a 501c3 organization so all donations may be tax deductible.
WCHS MISSION
WCHS MISSION: To collect, preserve, and create interest in the cultural, political, and economic heritage of Warren County, Iowa
Please see our About Page for more information about us.

Recent Donations
Sheryl Ledlie recently donated a wonderful picture of old Hawthorne School. It shows the old Baptist church in the background. It also shows Highway 92 as a dirt road with a wooden sidewalk stretched across.