LOG CABIN DAYS FESTIVAL 2018
Sing a Song of Warren County
SATURDAY & SUNDAY, SEPTEMBER 29 & 30
WARREN COUNTY FAIRGROUNDS
See our Log Cabin Festival Page for more information
Fifth Grade Pioneer School
Indianola Fifth Graders joined us for a small taste of what life might have been like for Pioneer Children:
HOURS
Thursdays 9:00am - 4:00pm
Saturdays 9:00am -12:00pm
Other times by appointment
We are located at 1400 W 2nd Ave Indianola, IA. We are next to the Fairgrounds Camping area. Our mailing address is P.O. Box 256 Indianola, Ia 50125.
Phone #(515) 961-8085. Please see our About Page for a map.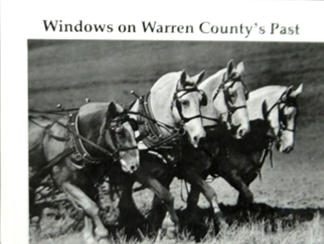 The Warren County Historical Society is printing a 2nd Edition of the 1993 book of photos, Windows on Warren County's Past. See our Publications Page for more information.


The Iowa State Extension County Youth Coordinator, Logan Kinyon, will be at the campground shelter after the LCD Parade for another year of STEAM activities for kids. See our Festival Page for more information.
Please Help us Preserve the History of Warren County

Amazon will donate .5% of your order total to charity if you sign in at amazon smile. All you need to do is sign in at smile.amazon rather than amazon and choose us as the charity you want to support. You may click on the Amazon Smile logo above to automatically chose us as your charity. Other wise you can choose Warren County Historical Society then select Iowa as the charity you wish to support.
NOTE: WCHS has no paid staff; all workers are volunteers. 100% of your donation goes to the maintenance and care of our museum and library collections. We are a 501c3 organization so all donations may be tax deductible.
WCHS MISSION
WCHS MISSION: To collect, preserve, and create interest in the cultural, political, and economic heritage of Warren County, Iowa
Please see our About Page for more information about us.