Log Cabin Festival
The Civil War is the 2015 Log Cabin Festival Theme
Parade Map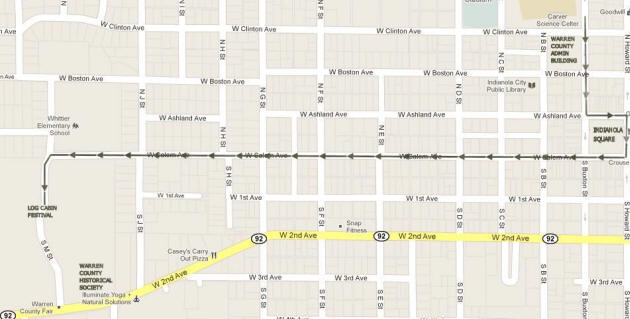 Warren County & The Civil War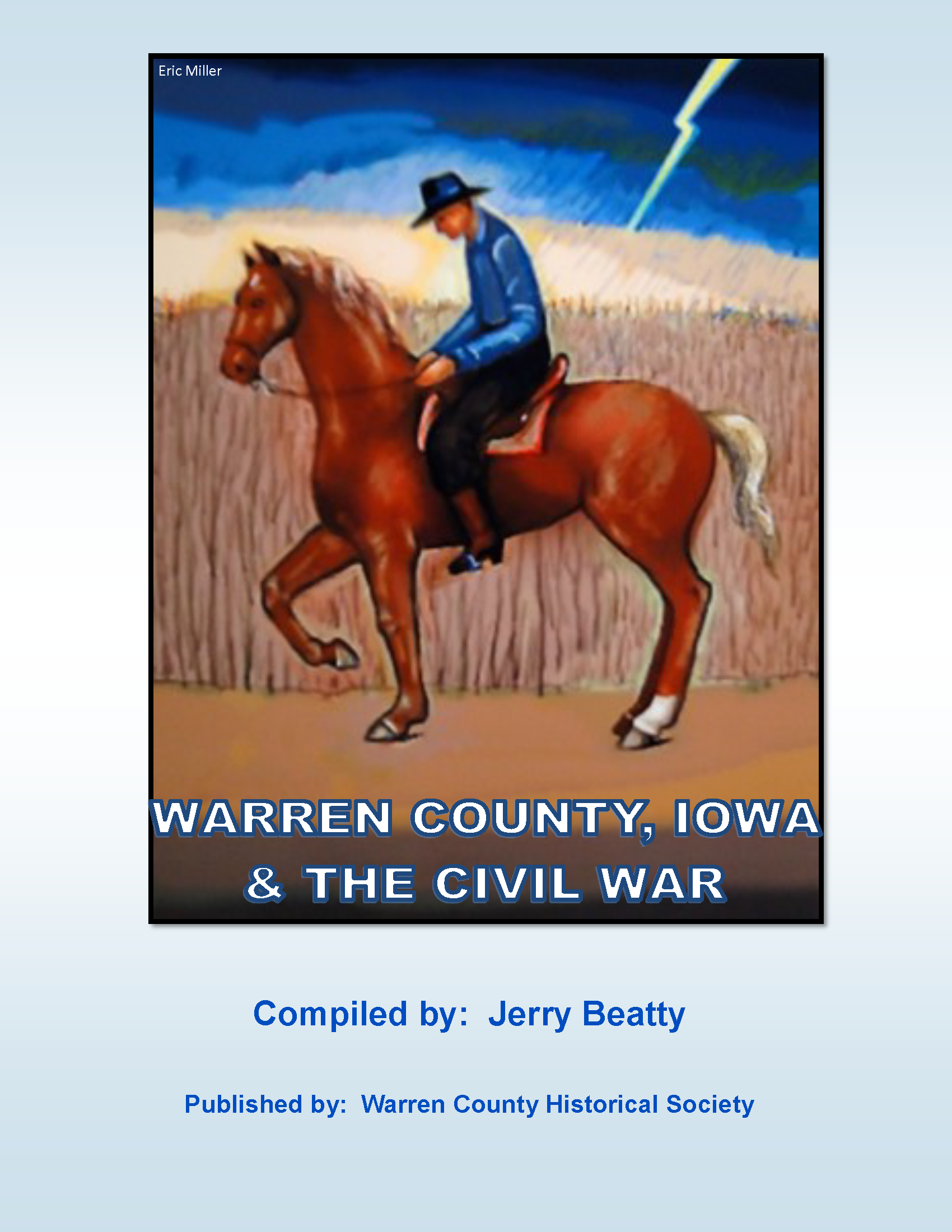 The Historical Society is, once again, greatly indebted to Mr. Jerry Beatty for his skill and focused attention while extensively researching and compiling information to benefit our organization. His 2015 compilation, "Warren County and the Civil War" offers historic details of the era and personal accounts of Civil War soldiers from or with ties to Warren County. This book is for sale as a fund raiser for WCHS. For more information please see our Publications Page. Publications Page.

2015 LCF Logo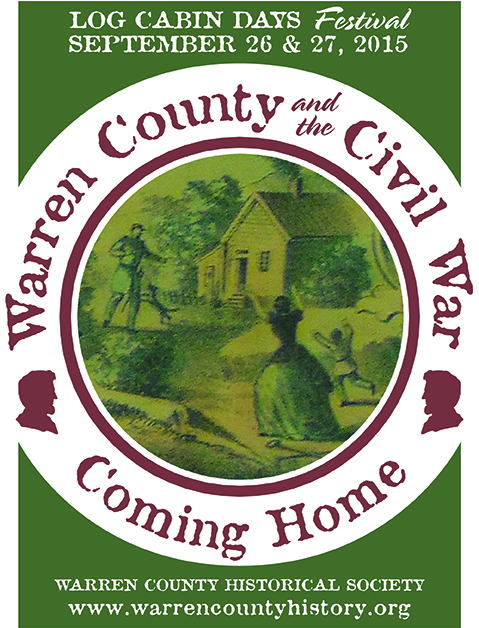 Jerry Beatty Researching for his book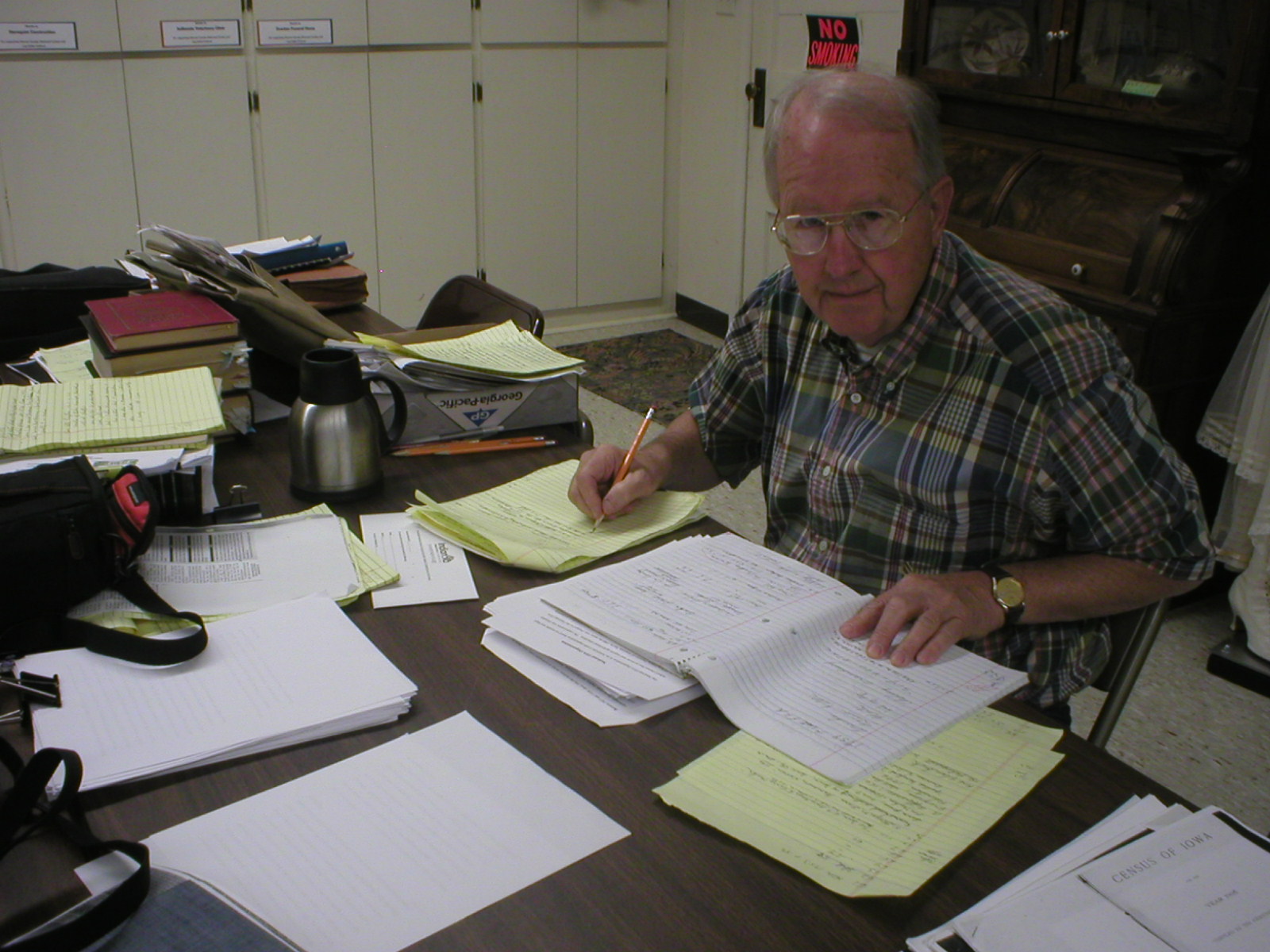 Mr. Jerry Beatty is compiling a booklet about the Civil War that will include many images and information. It will be available for sale during the Festival.
2nd WCHS LOG CABIN FESTIVAL "SWAN" CHILI COOK-OFF:There will be a 2nd Chili Cookoff on Saturday, September 26th Judging Begins at 4:00 pm, Warren County Fair Ground's Campground Shelter (inclement weather Museum dining-room) $10 Entry Fee. Download our Cook-Off Entry Form. Competition types: 1 Vegetarian 2 Meat 3 Specialty Judged on color, aroma, taste. You provide 1 gallon or more of hot chili at 3:30 pm You may bring prepared chili from home or make at shelter using your own equipment Provide recipe to display If secret, (just list basic ingredients) Denote on scale 1-5 hotness 1 mild – 5 hottest Questions: E-mail lindabeatty13@gmail.com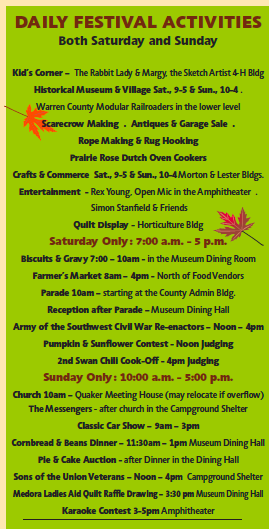 Please visit our 2015 LCF Quilt page for information about and to buy tickets for our quilt raffle.
We are accepting Craft and Vender Applications for the Log Cabin Days Festival. You may download the application here.
The 2015 Log Cabin Festival Honoring The Civil War will be held Saturday and Sunday, September 26th and 27th.


Check out our Log Cabin Days Festival on Facebook
We will soon have our Log Cabin Days Festival flyer available. Please check back here to download it