Log Cabin Days Festival
2018 LCF Theme-Sing A Song of Warren County
This years Quilt Raffle
Log Cabin Quilt patern by Betty Butler
See our 2018 LCF Quilt page for more information and to buy tickets.


The Iowa State Extension County Youth Coordinator, Logan Kinyon, will be at the campground shelter after the LCD Parade for another year of STEAM activities for kids. Here's a message from Logan - "While attending Log Cabin Days on September 29th, join Warren County Extension and business partners from across the county for a variety of free "STEAM" activities. STEAM stands for Science, Technology, Engineering, Arts and Math. These educational, hands-on activities will focus on exposing youth to real-life experiences within these five core educational areas. STEAM Fest will be hosted from 11:30 am- 1:30 pm under the campground shelter at the Warren County Fairgrounds. Learn about businesses with a "STEAM" mindset from every corner of Warren County!If you have ideas for businesses who may be interested in the opportunity to educate youth, please contact Logan at lkinyon@iastate.edu." or 515 961 6237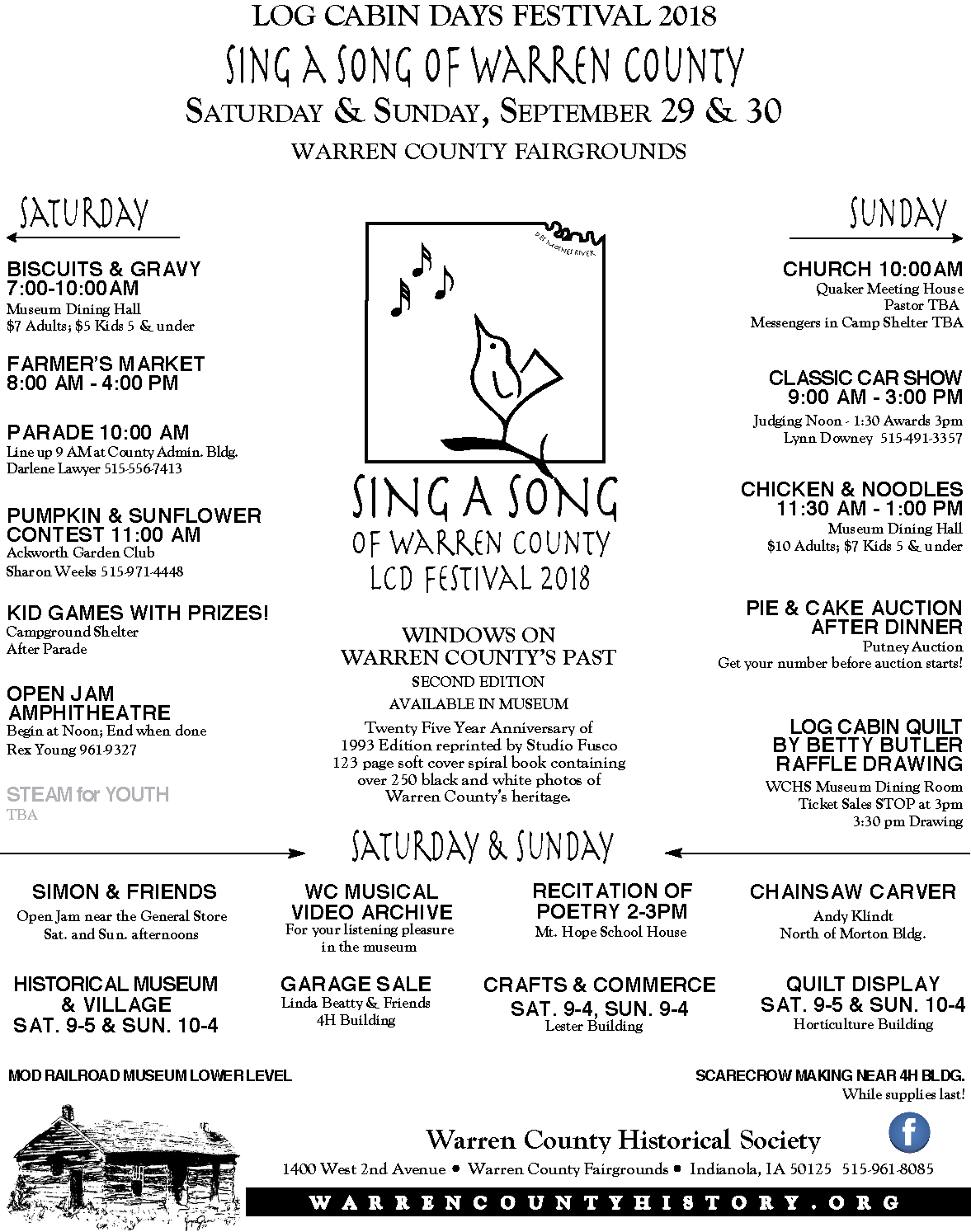 The Parade begins 10:00 AM Sat Sept 29 at the County Admin Bldg., 301 N. Buxton, line up at 9:00 AM. We do not require prior registration to participate in the Parade, but do reserve the right to deny any we deem inappropriate. Call Darlene Lawyer 515-556-7413 for more information.
Parade Map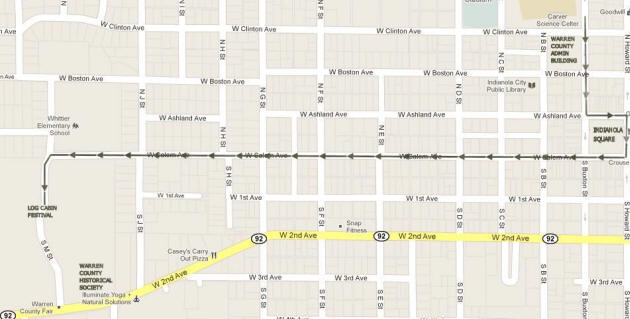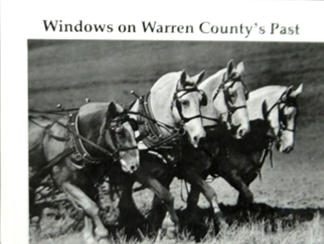 The Warren County Historical Society is printing a 2nd Edition of the 1993 book of photos, Windows on Warren County's Past. We will have this for sale at our LCD Festival See our
Publications Page for more information.
We are accepting Craft and Vender Applications for the Log Cabin Days Festival. You may download the application here.


Check out our Log Cabin Days Festival on Facebook
We have our Log Cabin Days Festival flyer available. Please click here to download it