George Washington Carver Museum
The Carver Museum was added to the WCHS Heritage Village in September 1990, the centennial of Caver's arrival in Indianola to attend Simpson College. His pursuits and ventures while in Indianola and throughout his life are displayed on the walls of the museum.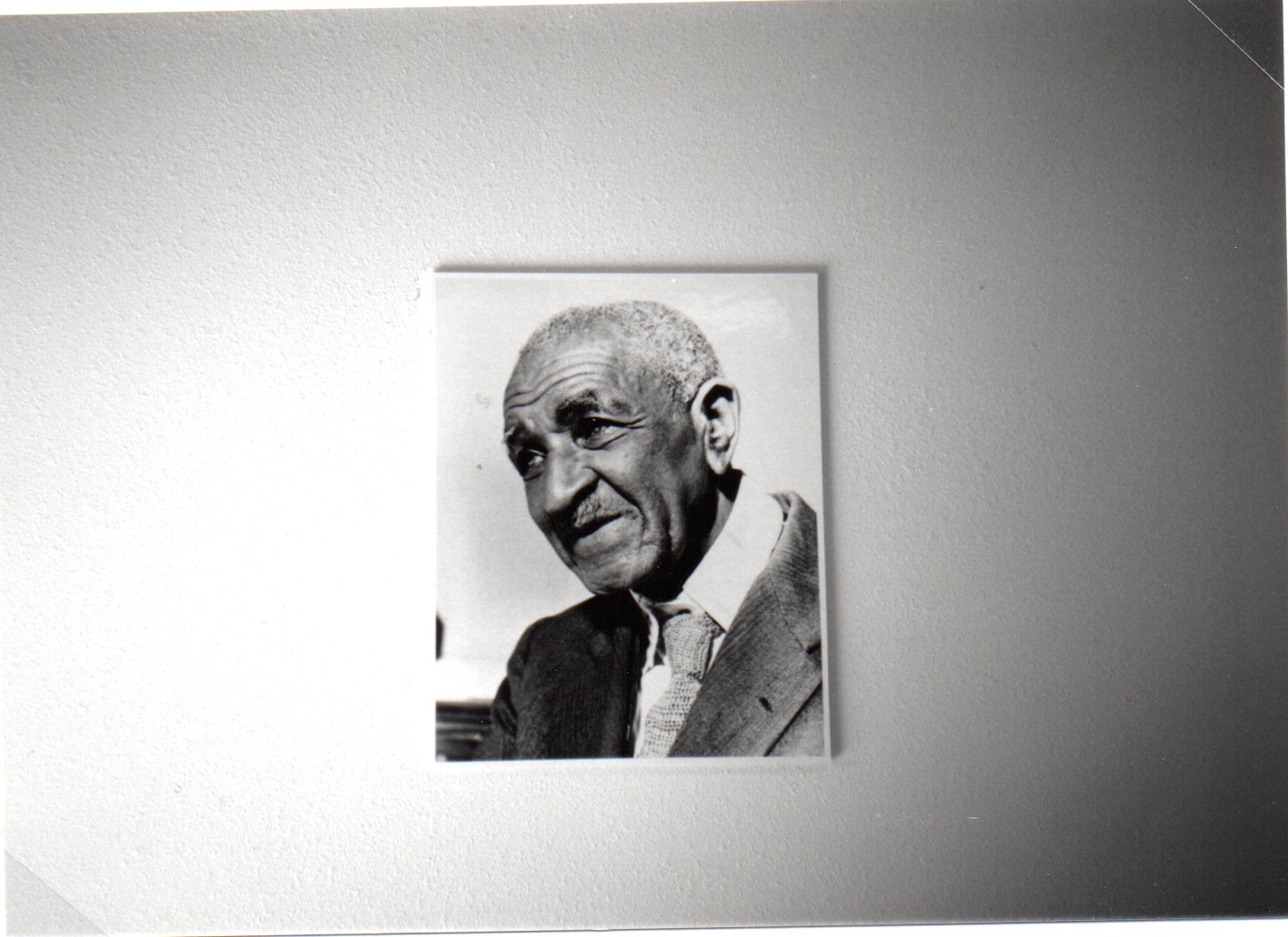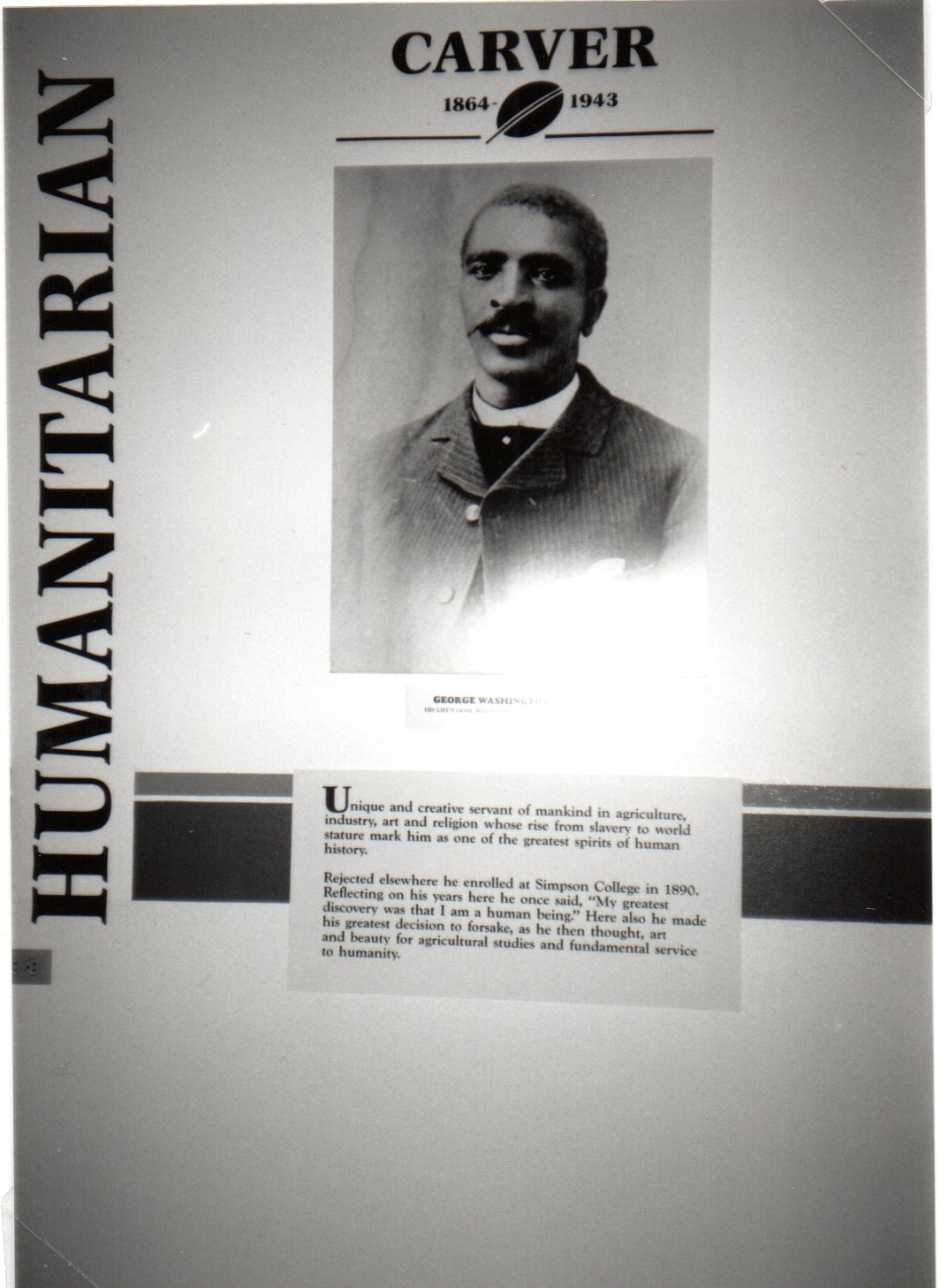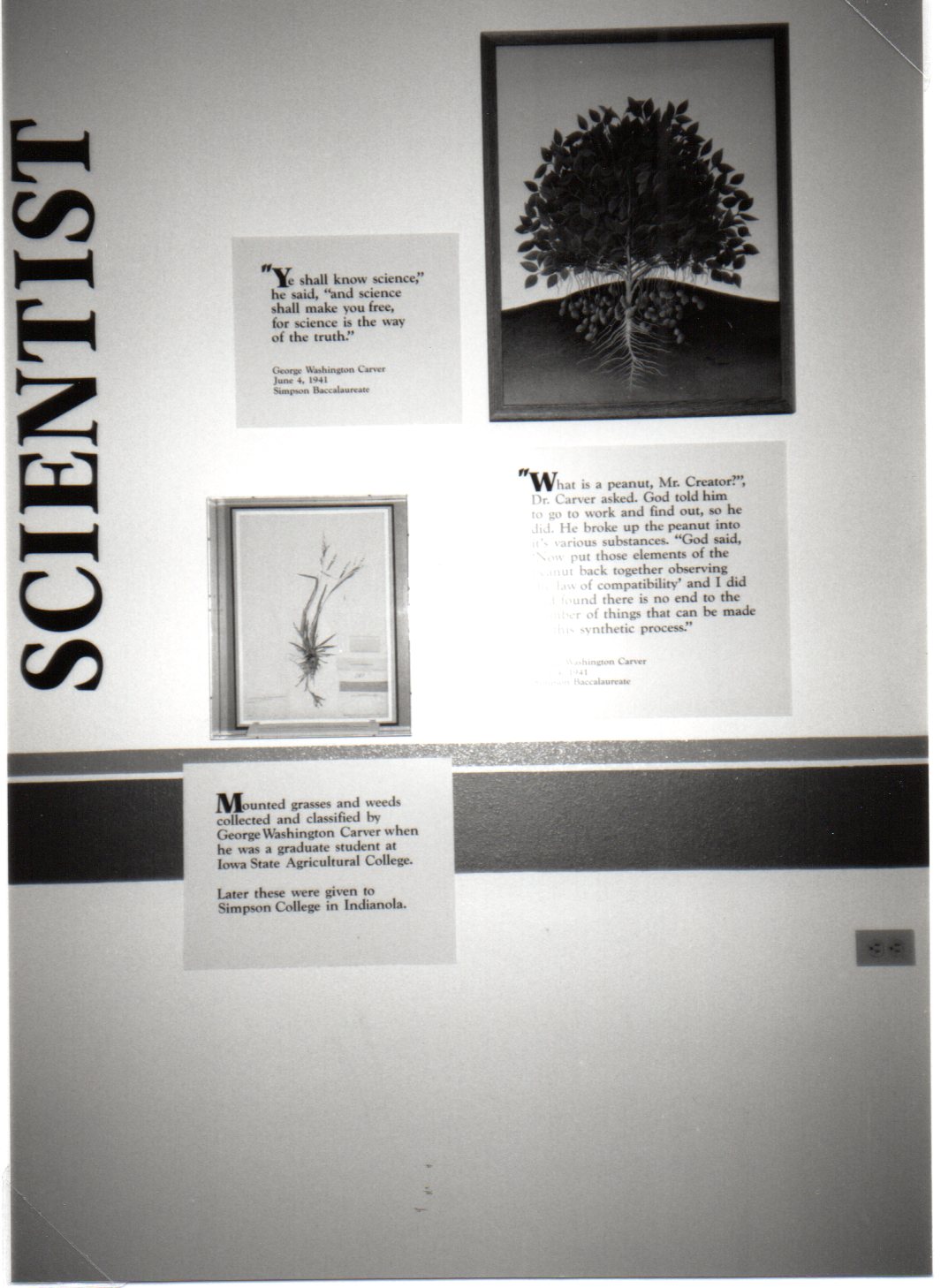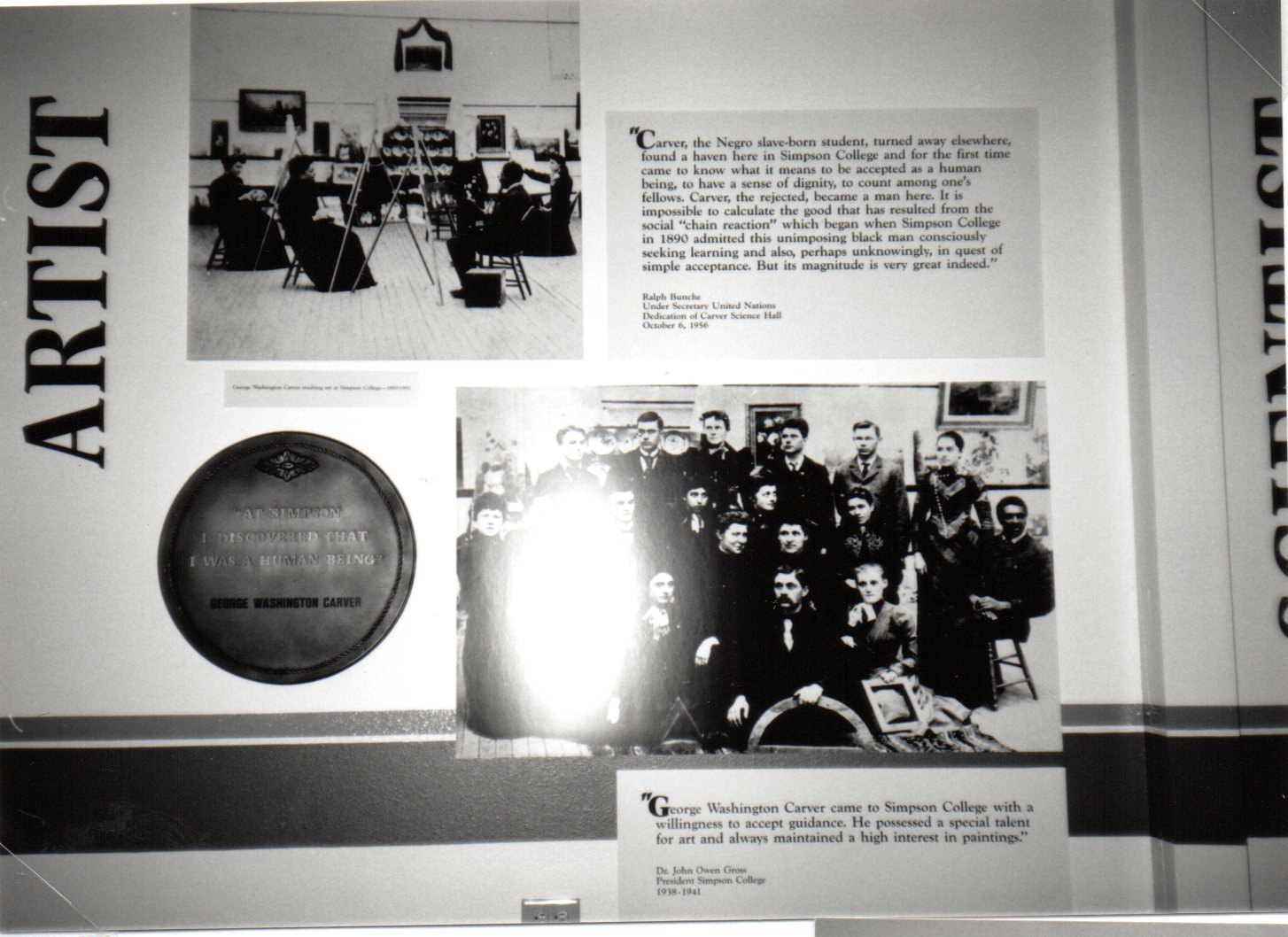 In the center of the museum is the shack that Carver lived in and did laundry for others while a student in 1890-1891. Research completed by Ed Carty and the Questors group located the shack on N. Howard and Washington Street. It was being used as a garage but evidence showed that a garage was not its orginal purpose.It had house windows, was plastered inside, and had a chimney.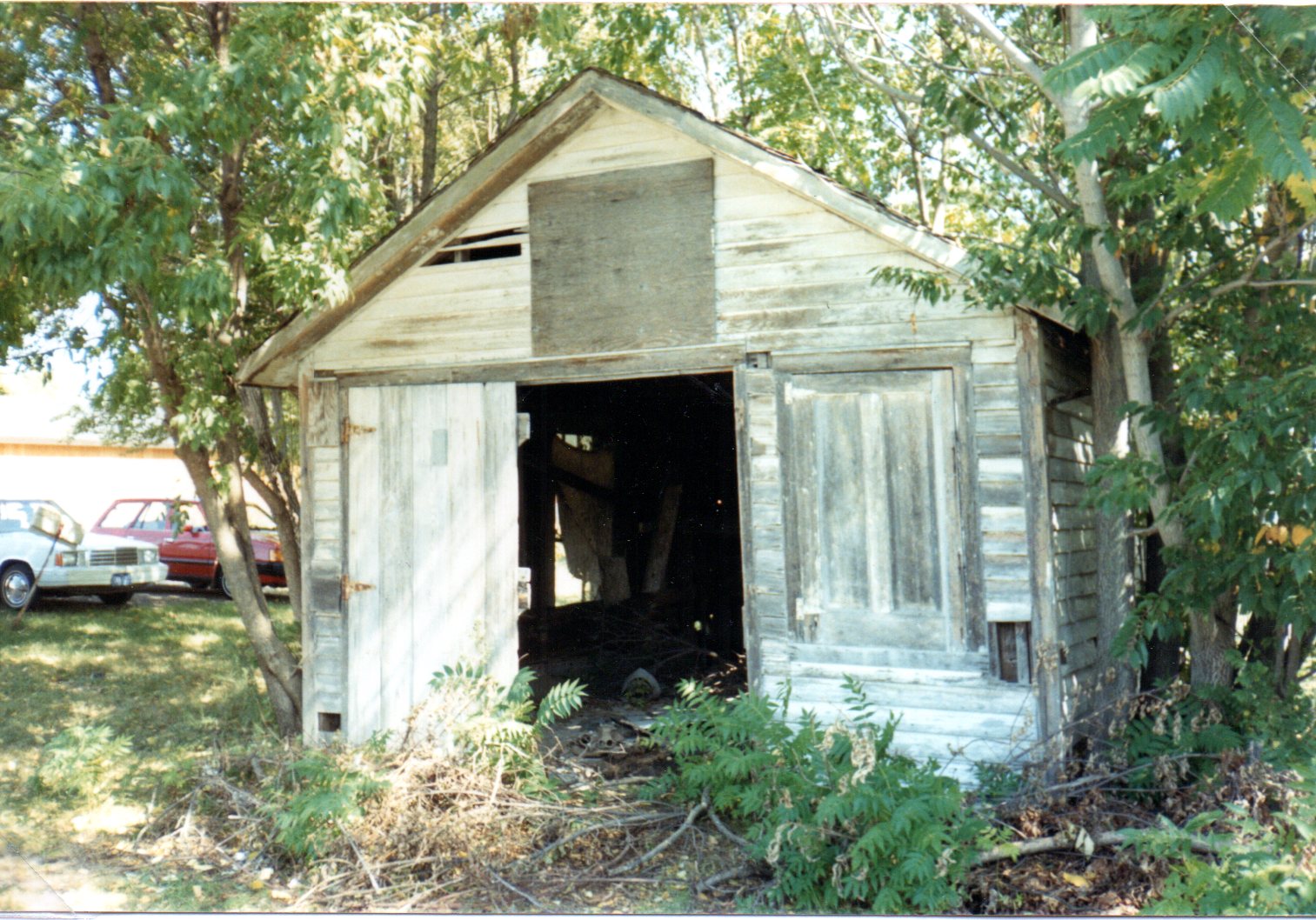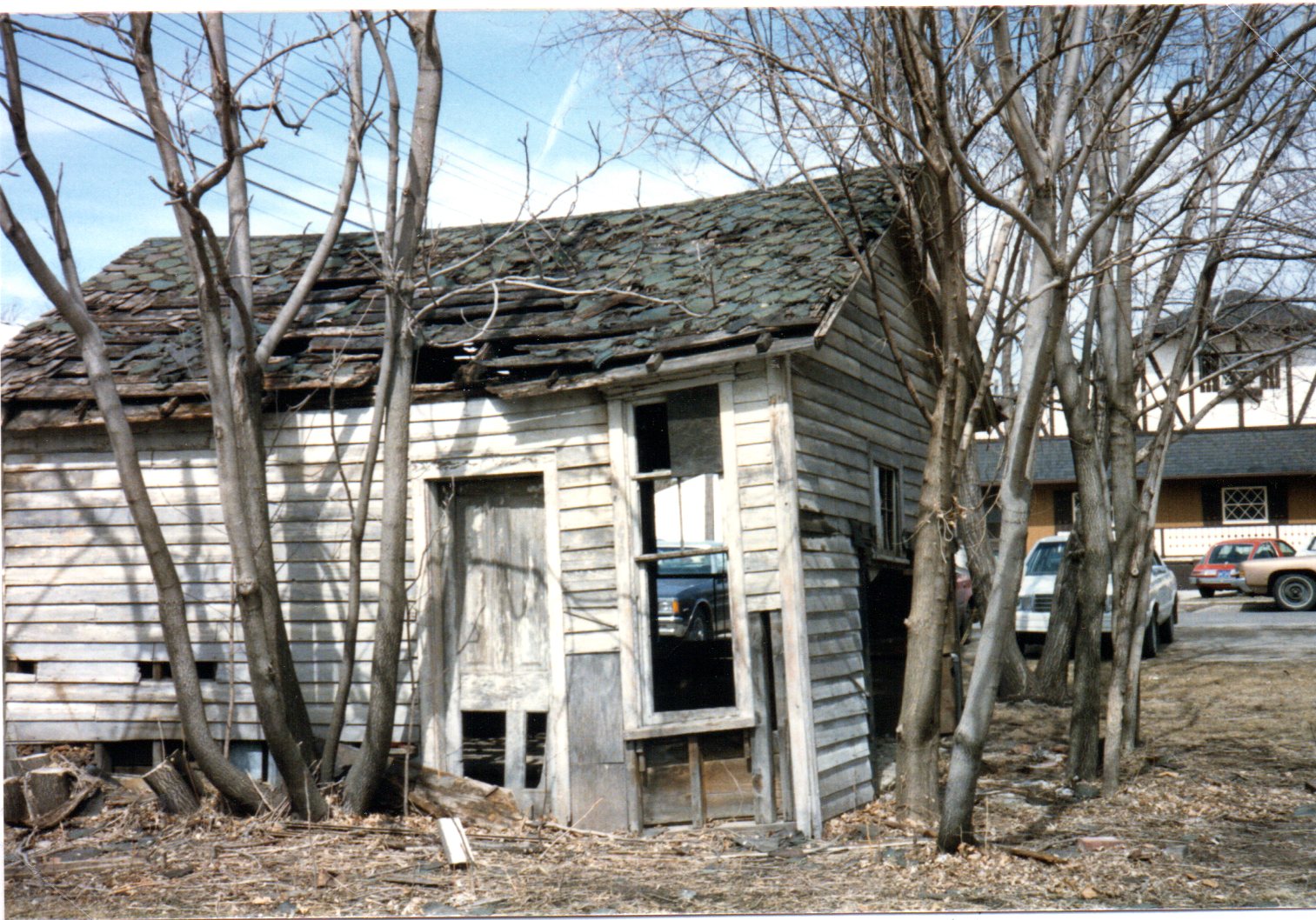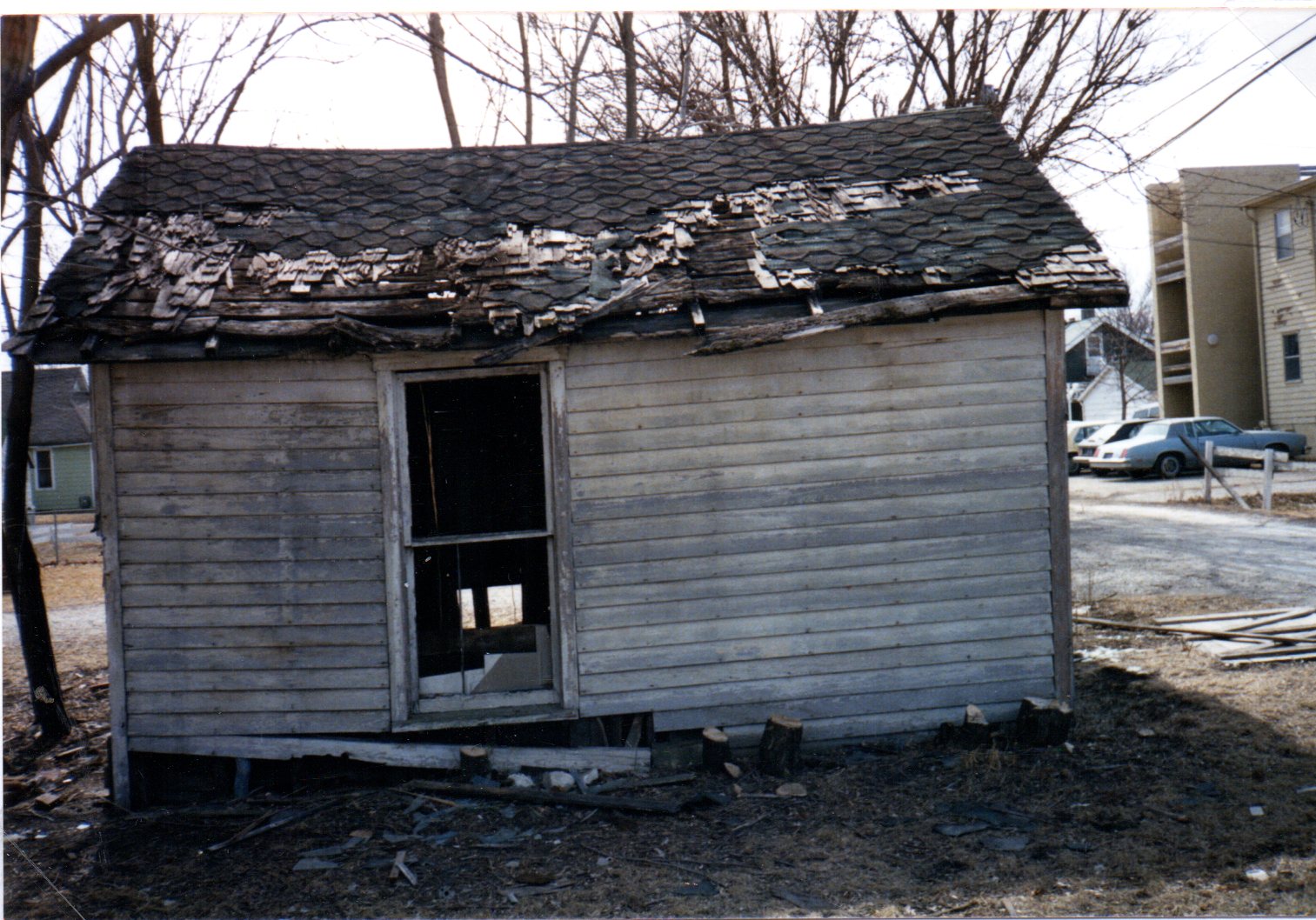 In September 1990 the shack was moved to the WCHS Heritage Village and a 35' x 40' metal building was built to protect it. Inside this building are large pctures and narratives telling the Carver story with a particular emphasis on his stay in Indianola and Simpson College.