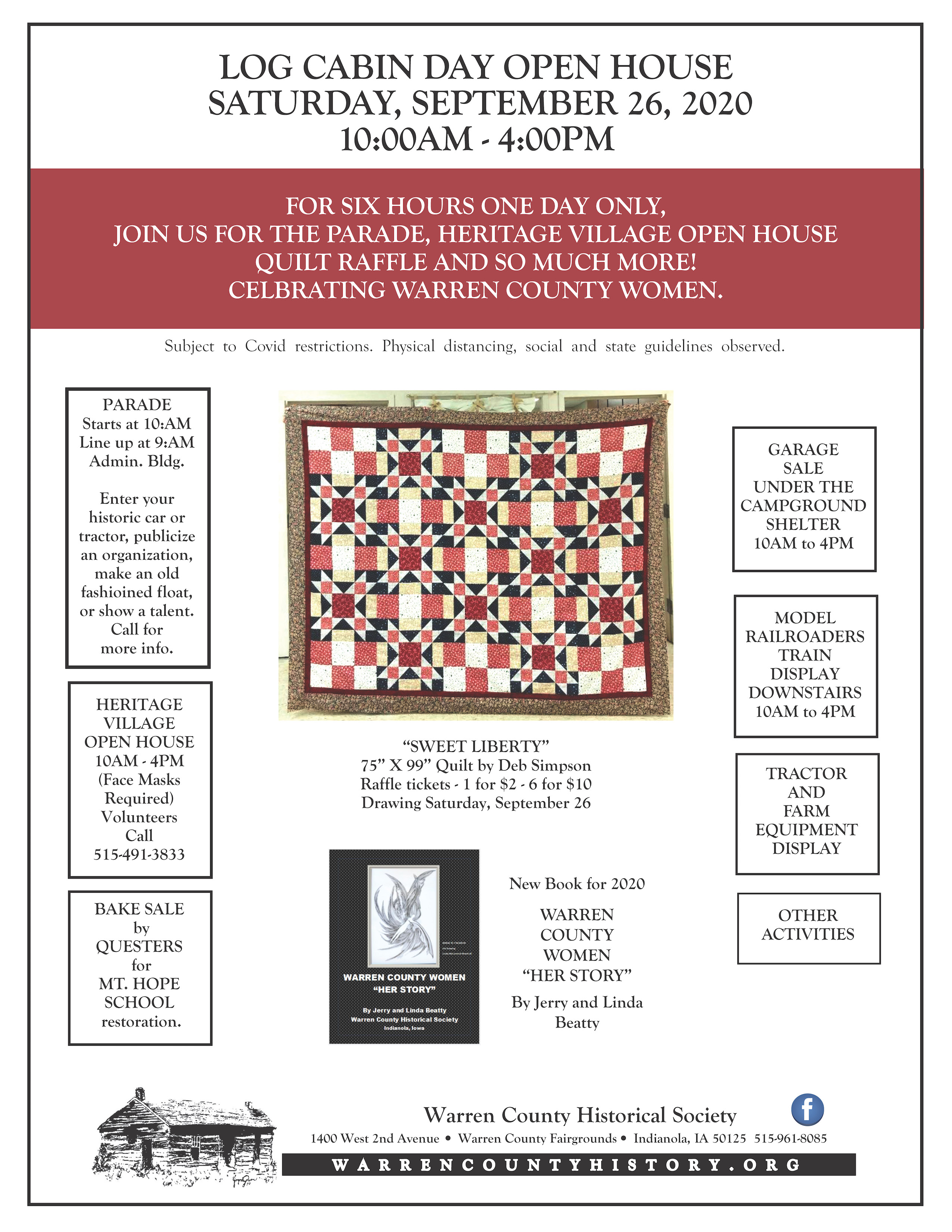 The Parade begins 10:00 AM Sat Sept 26 at the County Admin Bldg., 301 N. Buxton, line up at 9:00 AM. We do not require prior registration to participate in the Parade, but do reserve the right to deny any we deem inappropriate. Call Darlene Lawyer 515-556-7413 for more information.
Parade Map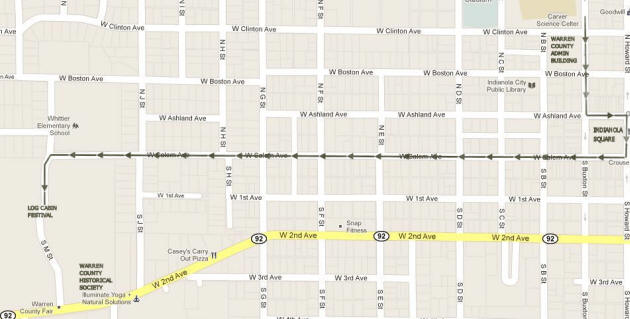 Check out Warren County Historical Society on Facebook.
We have our Log Cabin Days Festival flyer available, Please click here to download it.