Log Cabin Festival
2017 LCF Theme-1940's tune in.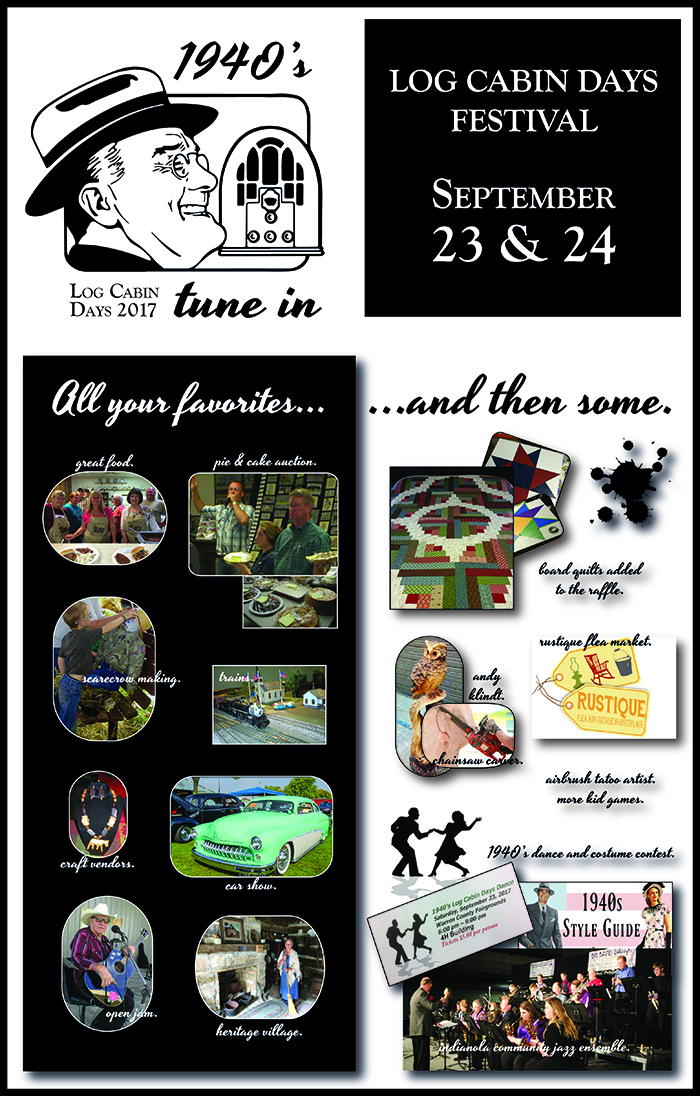 The Parade begins 10:00 AM Sat Sept 23 at the County Admin Bldg., 301 N. Buxton, line up at 9:00 AM. We do not require prior registration to participate in the Parade, but do reserve the right to deny any we deem inappropriate. Call Darlene Lawyer 515-556-7413 for more information.
Parade Map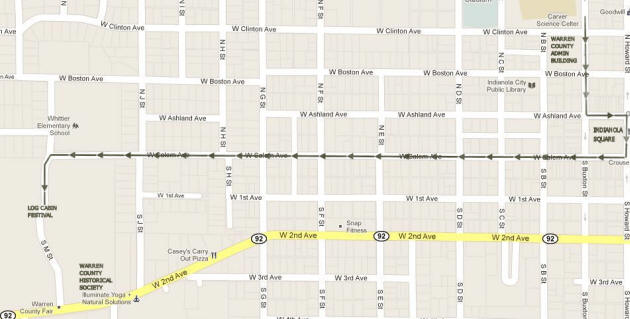 Jerry Beatty Researching for his book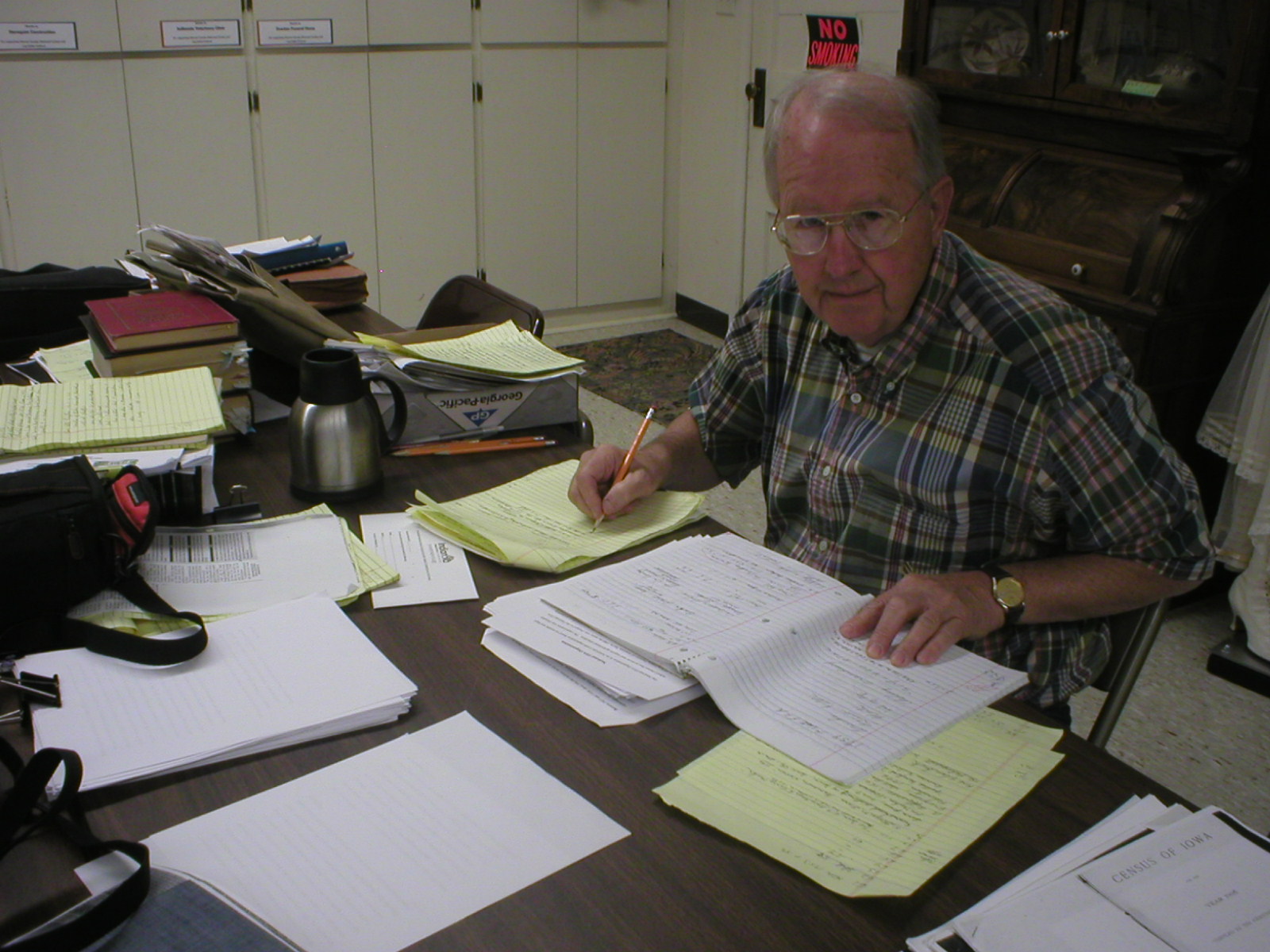 Mr. Jerry Beatty has published a books about the Civil War, Rural Schools, and Agriculture in Warren County. His curren book is Warren County in World War II and includes many images and information. It and his other books are available for sale. See our publications Page for more.
We are accepting Craft and Vender Applications for the Log Cabin Days Festival. You may download the application here.

Check out our Log Cabin Days Festival on Facebook
We will soon have our Log Cabin Days Festival flyer available. Please check back here to download it